Canal Components Inc.
We supply UL-marked vandal-resistant switches with 16A and TV-6 inrush current
Blister packs for aftermarket items available | Customization services offered
Trade Show

Magazine

Major Customer
Contact Supplier:

Add to Basket
Follow Supplier:

Follow Me
Company Information
Quality Control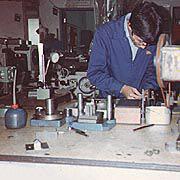 Maintenance workers in the mold-making division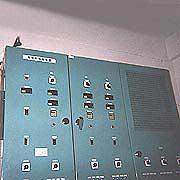 Test instrument for inductive load
QC/Technical Support:
Our QC work is divided between in-house QC staff and external subcontractors. They include engineers, technicians and others.
Procedures/testing Details:
We test in-coming materials and components, and every subsequent stage of production. This includes random checking, testing of finished products both before and after packaging, and before delivery. Our QC equipment is partly developed in-house, and partly imported from the US, UK and Germany. Some of the special equipment we use is listed below:
Tungsten filament lamp load
Inductive load Temperature recording
Dielectric voltage
withstanding/insulation tester
Milli-Ohm meter
Digimatic caliper
Overhead projector
Resister/capacitor load
Submit your Buying Request with TradeMatch


Fast and easy to use

Receive tailored offers

Compare quotations

Close
Please select your preferred language:
If you wish to change the language or use the original language later, please refer to the header or footer for more language options.
Back to Top